Posthate: The last time business confidence fell like this was the 2014 oil crash
---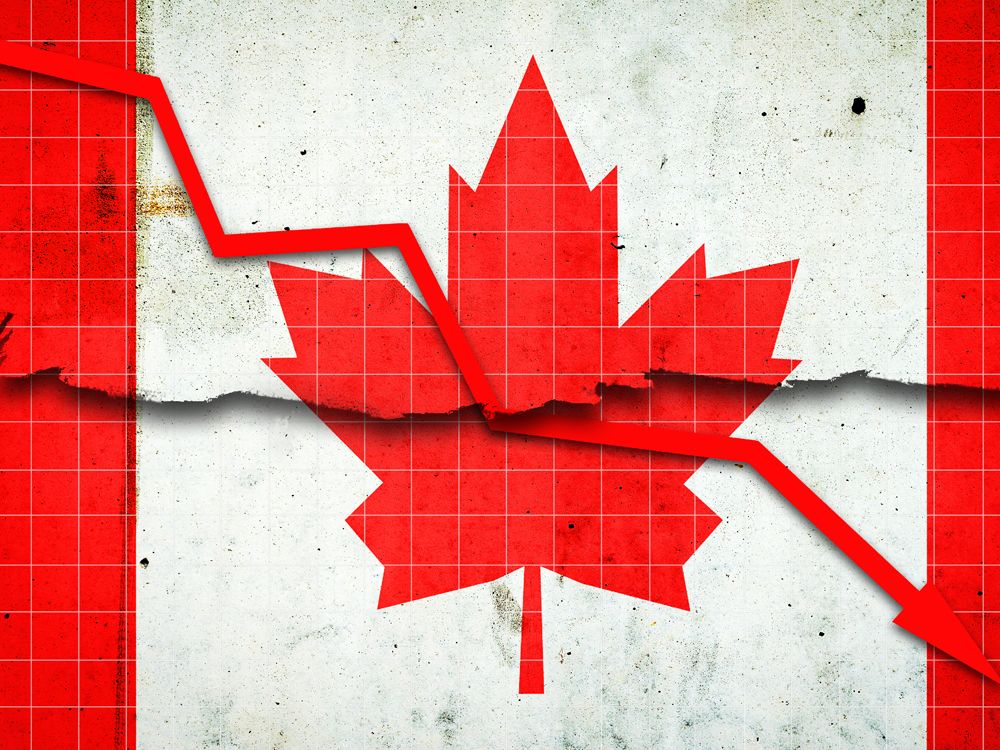 Good morning!
Russia's invasion of Ukraine has thrown the global economy into turmoil, putting additional pressure on already disrupted global supply chains and sending commodity prices skyrocketing. Inflation is raging and in response the Bank of Canada has hiked rates by 75 basis points and more hikes are on the way.
It's no wonder that Canadian businesses feel faced with a wall of worry.
The world's emergence from the dark days of the COVID-19 pandemic was not meant to be like this, and the uncertainty of what lies ahead is reflected in the Conference Board of Canada's latest Business Confidence Index.
This month, the index fell to its lowest level since the third quarter of 2020, which, if you recall, was plagued by the pandemic. This latest survey was conducted between April 7 and April 20, 2022.
This is the third consecutive quarter that the index has fallen, said Conference Board economist Sasan Fouladirad. The last time this happened was the oil crash of 2014/2015, when crude prices fell 57% and sent the Canadian economy on its hips.
The outlook for today's economy is high on the list of concerns. More than 70% of businesses surveyed said they expect economic conditions in Canada to deteriorate or stay the same over the next six months. That's about seven percentage points higher than the last survey in February.
Sixty-four percent believe their profitability will deteriorate or stay the same over this period.
While even Bank of Canada Governor Tiff Macklem acknowledged last week that inflation was stronger in the first quarter than he had expected, rising prices are a major concern.
Canada's consumer price index jumped 6.7% year over year in March, the biggest increase since 1991.
Canadian businesses don't see inflation going away anytime soon, with 67% saying they expect prices to rise at an annual rate of 5% or more over the next six months. Seventeen percent see inflation even higher at 8% or higher.
Concerns about the high cost of labor have taken a huge leap since the last survey. Forty-six percent of respondents say rising labor costs are negatively affecting their business investment plans, 36 percentage points up from February and the highest number since the start of the l investigation in 1993.
"The longer high inflation persists, the more pressure companies will face from workers to raise wages, which will further increase labor costs for companies," Fouladirad said.
And as if businesses didn't already have enough to deal with, China's recent COVID shutdowns are the latest worry on their radar.
The main concern is that the shutdowns will further disrupt global supply chains, further fueling inflation.
According to data from marine analytics firm Windward, ships waiting outside Chinese ports almost doubled from February to April, Fouladirad said.
"Even if congestion at Chinese ports eases, it will take time for international ports to cope with the influx of containers from China."
Only 18% of respondents expect supply chain disruptions to improve over the next six months; 40% think they will get worse and 42% expect them to stay the same.
All of these concerns are beginning to impact companies' investment plans. About half of respondents say that rising cost of goods or shortage of skilled personnel affect planned capital expenditures. Rising labor costs and government policies (mainly federal) are also factors.
_______________________________________________________________