Hong Kong: key for Canadian companies in Asia
---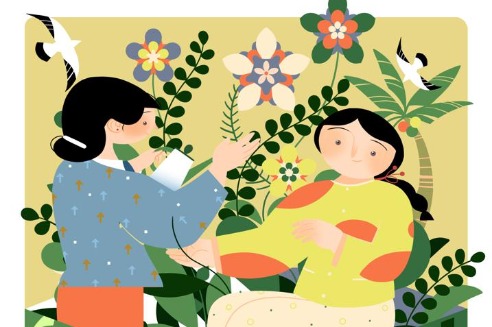 According to one business executive, Hong Kong plays a unique role as a gateway for Canadian businesses to Asia and beyond.
Philip Witherington, chief financial officer of Manulife, a Canadian insurance company that has been doing business in Hong Kong for more than 100 years, made the comments during a luncheon titled "A New Era: Succeeding in Asia and Beyond through Hong Kong" in Toronto on September 23.
The event was jointly organized by the Hong Kong (Toronto) Economic and Trade Office (HKETO) and the Hong Kong-Canada Business Association.
"Manulife is a company that has deep values ​​and experience in Asia. Hong Kong really is one of the best places in the world. It's highly developed, super efficient," said Witherington, who has lived in Hong Kong for 13 years.
After being back in Canada for almost five years, Witherington said he and his family still love and miss Hong Kong. He started his certified public insurance company in Hong Kong in 2006. His two children were born there and received a bilingual education. they are fluent in English and Mandarin.
"So delighted when we heard the news that Hong Kong will be fully reopening its border since COVID-19, and we look forward to returning to Hong Kong soon," Witherington said.
Manulife was founded by John A. MacDonald in Canada in 1887, and the company has grown internationally very quickly. China and Hong Kong were the first places he landed overseas.
After being listed on the Hong Kong Stock Exchange in 1999 and introduced into the mandatory provident fund system by the Hong Kong Special Administrative Region (HKSAR) government in 2000, Hong Kong has become the most most profitable business in Asia. Region.
"In fact, our data showed 20 consecutive quarters of year-over-year profit growth in Hong Kong," Witherington continued. "And despite the pandemic, you can see how strong we are in the market, with business growing 32% and the equivalent of $2.5 billion in net flows to our agency platforms. "
Hong Kong plays an important role in driving Manulife's growth in Asia, Witherington said. The pandemic has increased the demand for health and wealth products. 2021 was its best year in both insurance and pensions, and new business margin reached an all-time high this year.
"This year marks Manulife's 125th anniversary in Hong Kong, and we are very proud to continuously operate life insurance in the market," said Witherington.
Witherington noted that one of Manulife's new priorities is to capitalize on a game changer, an opportunity in the Greater Bay Area (GBA) to strengthen its position in the Asian market.
On the way to becoming an integrated economic and commercial center, the GBA is a special region covering nine cities in Guangdong province and two special administrative regions, Hong Kong and Macau.
The Chinese central government is committed to deepening economic integration by improving intercity infrastructure, talent mobility, logistics and investment in the region.
"Hong Kong will play a key role in the development of the GBA. We need to strengthen our position in Hong Kong and more generally in southern China," Witherington told the audience.
Emily Mo, Director of HKETO, said Hong Kong has continued to grow and evolve over the past 25 years since the establishment of the Hong Kong SAR and is about to enter a new era. of opportunities.
"Hong Kong is the ideal location and partner for Canadian companies to access markets in Asia and beyond as the city becomes more integrated into national development, leveraging its unique strengths such as the primacy of law, low and simple tax regime, free flow of information and capital, superb connectivity to all parts of the world and so on," Mo told the business group.
"It hasn't always been easy, but with strong fundamentals and business advantages under 'one country, two systems', a very resilient and hard-working people and talent, and the full support of the central government, Hong Kong has emerged louder" Mo continued.
Mo stressed that Hong Kong is ready to partner with Canadian entrepreneurs to seize opportunities there and elsewhere in Asia, including those presented by China's 14th Five-Year Plan, the development of the Guangdong-Hong Kong GBA- Macau and the Regional Comprehensive Economic Partnership.