Five young entrepreneurs from Atlantic Canada selected for the G20 summit
---
[ad_1]
TORONTO – The G20 Young Entrepreneurs Alliance (YEA) will welcome five young entrepreneurs from Atlantic Canada to its summit.
The summit is hosted by YEA, which is a network of global organizations from G20 countries that aim to nudge and promote young entrepreneurs. The Canadian co-founding member of the organization, Futurpreneur, announced 49 delegates who will attend this year's summit hosted by Italy.
Five of these delegates come from New Brunswick, Nova Scotia and Newfoundland. From New Brunswick, Alicia Sharp from Nackawic Initial cosmetics and Kevin Leboeuf from Fredericton Educated beards will attend.
"I'm pretty proud," said Sharp, founder of Upfront Cosmetics, in an interview with Huddle. "They have a few hundred nominations from across Canada so it's definitely an honor to represent Atlantic Canada and it was so nice to see that there were five of us representing Atlantic Canada. I feel like sometimes Atlantic Canada is forgotten, so it was great to see that there.
From Nova Scotia, Jamie Gilfoy from Aquatic translation services and Nicolas LaValle from Clean Valley Biofiltration Technologies will attend. Both companies are based in Dartmouth.
Gilfoy, who divides his time between Dartmouth, Moncton and St. John's, says he is honored to have been selected and proud to represent the region on the world stage.
"The economy hasn't always been the strongest on the east coast, and I think entrepreneurs here in particular are good at making the most of what they have, rectifying and working the process, thinking outside of the box. beaten because they have to, and ultimately invest in their clients' success and build a reputation for great work, "he wrote in an email to Huddle.
"I feel ecstatic and hope to be iconic of the blue ocean mentality and make sure all ships go up," LaValle, full designer and founder of Clean Valley, told Huddle.
Michel Loder from Biolantic services in St. John's will represent Newfoundland. He says he looks forward to the opportunity to promote youth entrepreneurship and learn from other delegates.
"To be one of five delegates from the Atlantic provinces and the only one from NL. is very exciting. Entrepreneurship has always been the backbone of Newfoundland's economy, "said Loder, co-founder and CEO of Biolantic Services, in an email to Huddle. "Known for a history of hard work and perseverance, our province has so much to offer. I can't wait to show it off when and where I can.
Futurpreneur says it reviewed submissions from more than 130 applicants before making their final selection.
The summit is designed to give young entrepreneurs the opportunity to give their perspective to decision-makers and international leaders.
As Canada has concluded free trade agreements with various G20 countries, this is also an opportunity for entrepreneurs to promote Canada's trade priorities and develop their businesses. Delegates will also participate in business creation, policy development and networking activities alongside hundreds of other delegates from around the world.
The summit will be held virtually on October 5 and 6.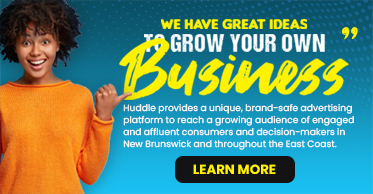 [ad_2]