China's e-commerce market is ready for Canadian businesses
---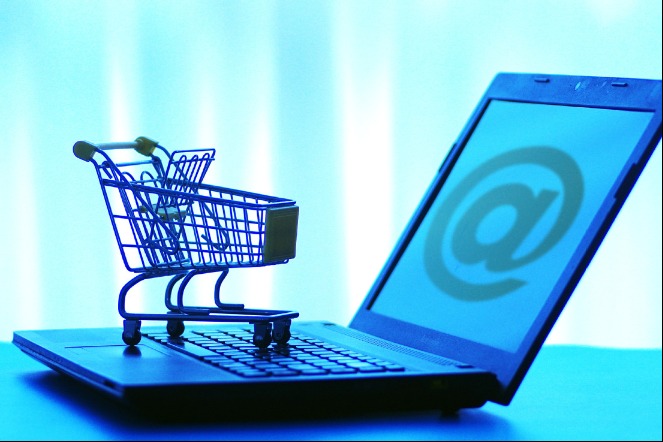 As China continues to recover from COVID-19, demand for Canadian-branded products is strong when selling in the Chinese market through e-commerce platforms.
China is the largest e-commerce market in the world. E-commerce revenue in China is expected to reach $1.09 trillion in 2023, making it the world's first trillion-dollar e-commerce market.
According to Monica Chang, director of customer success at WPIC Marketing and Technologies, it is essential that Canadian exporters have regular updates on these business models, and Canadian companies must first learn about China before entering the market. Chinese e-commerce.
"China is the second largest economy in the world, and it is growing so rapidly with rising incomes, disposable incomes, urbanization, demographic shifts and political support," Chang said during a webinar titled "China Ready 2022 Series" organized by Canada China Business. Council Wednesday.
According to Chang, China's population has 983.3 million social media users, or 68% of the total population. The Chinese use an average of eight social platforms per month, and 95.9% of Internet users are social network users.
"My 60-year-old mother can use WeChat and Xiaohongshu to make payment only with her phone. It's cool!" Chang told the audience.
However, instead of using service providers like Google, Amazon or Instagram or Facebook, most Chinese customers use Tmall, Taobao, WeChat and Xiaohongshu.
"It's a challenge for Canadian brands to tap into the Chinese market," Chang said. "You have to be like an investor to build a brand through social platforms in Chinese version."
E-commerce in China is mainly driven by the innovation of e-commerce platforms such as Tmall, Taobao, JD.com and major players include internet giants such as Alibaba and Tencent.
"They are all building their ecosystem to deter users from leaving their comfort zoom to access other additional services," Chang said.
With leading payment transaction service providers Alipay and WeChat pay, Chinese customers earn the most online revenue by purchasing products such as beauty and personal care, sports, food, beverages, fashion and electronics around the world.
As a digital ecosystem with businesses including China and international trade, Alibaba now has a fulfillment center in Toronto and several centers in the United States.
Nicole Lin, national director of business development for Alibaba Group in Canada, said their services support Canadian brands and businesses selling in China through cross-border e-commerce.
"Our service not only covers inland China, but also different markets around the world through different business models and methods," Lin told the webinar.
Lin said Alibaba's Tmall Global, one of China's leading cross-border e-commerce apps, is a one-stop platform for customers in China and overseas.
"It has connected over 100 million active consumers and more than 29,000 international brands from 87 countries and regions. Eighty percent of brands use it to enter the Chinese market," she said.
In 2021, during China's biggest shopping festival – Single Day – also known as Double 11, a total of 290,000 brands and 900 million consumers participated across Alibaba's various platforms. Tmall recorded C$108.5 billion in transactions during the 11-day event season from November 1-11.
"As the largest e-commerce retail market in the world, China's annual retail e-commerce market size is larger than the top 2-10 countries combined last year, which shows how much commerce electronics is mature and advanced in China," Lin said.
Given the low barriers to entry and ease of establishing business for cross-border e-commerce, she suggested that Canadian brands use the platform like Tmall global as their first entry into the Chinese market.
"We have seen that Canadian health supplements and pet food are the two driving forces for Canadian products using cross-border e-commerce to China," Lin said. "And this season, more and more Canadian beauty and personal care products are being exported to China. We also see great potential for Canadian fashion to pick up the pace."
Asking what Canadian exporters need to know if they are trading through cross-border e-commerce in terms of trademark and intellectual property protection, Chang and Lin both indicated that each company must obtain its trademark registry from trade in China and have local legal consultation before signing a Contract.
"And we have the Alibaba Intellectual Property Portal, where international companies or brands can file a complaint to have their case heard," Lin said. "We are also working with the legal department to investigate the matter and see if the complaint is legitimate and help you out."