Canadian company launches pocket-sized electronic dispenser for liquid concentrates
---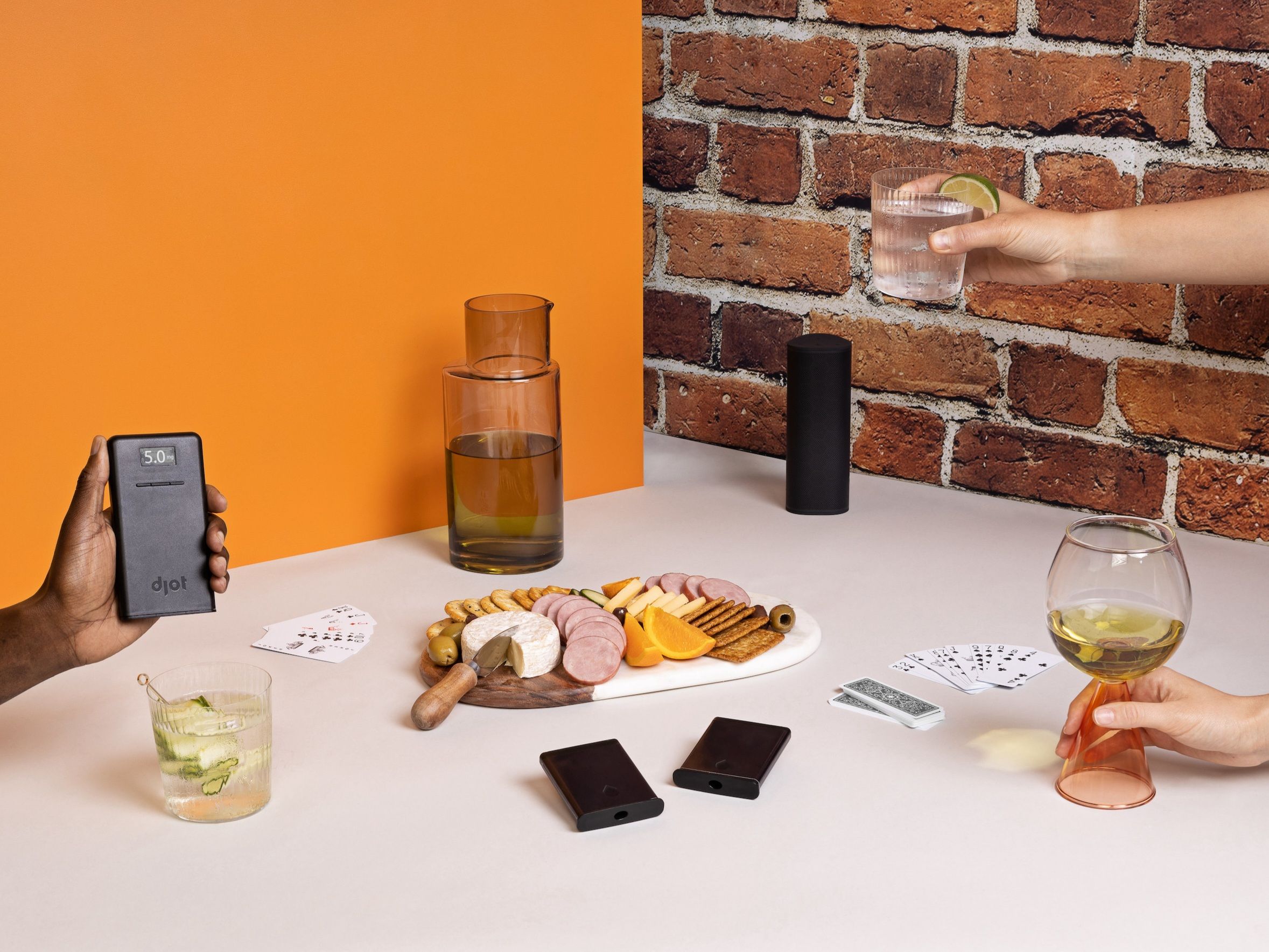 The "Keurig of cannabis," described by the company, measures cannabis concentrates in 1mg increments.
Content of the article
A Toronto-based company claims to have created the "Keurig of cannabis".
Content of the article
Djot, a division of Voyager Products Inc., has launched a pocket-sized electronic dispenser for liquid concentrates that is supposed to guarantee precise dosing.
The Challenges of Dosing Medical Cannabis

Microdoses of THC are optimal for pain relief, cannabis researchers say

California-based company Dosist composes precise delivery system with $1 cannabis pills
nicknamed the Distributor of djotthe device measures cannabis concentrates in 1mg increments, allowing consumers to easily and accurately add cannabis to beverages.
The company has also launched companion "dPods," formulated with cannabis oils meant to promote rest and relaxation or offer energizing effects.
"The accompanying dPods are formulated to meet everyone's unique needs throughout the day: a boost between meetings or a relaxing remedy that becomes an evening ritual," says the co-founder and president of Djot. , Arjen Melis, in a company statement.
Content of the article
To use the device, consumers insert the dPod, set the desired dose, and dispense the concentrate into any drink.
The product is among the first from the company which intends to offer more unique health and wellness solutions.
Other cannabis companies, like Dosist, have also focused on precise dosing.
In 2019, the company launched Dose Dial, peppermint-flavored tablets sold in packs of 30 that contain 3.7mg of THC each.
The dissolvable tablets are absorbed through the sublingual (under the tongue) consumption process, which the company claims ensures that a consistent amount of cannabis enters the bloodstream every time.
A 2020 study from Israel found that microdoses of THC can act as an effective pain reliever without stimulating many of the common side effects that accompany cannabis use.
Content of the article
The results of a clinical trial, which measured levels of pain relief, cognitive functions, psychoactivity and levels of THC present in the blood, have been published in the European Journal of Pain.
The study authors concluded that the trial demonstrated, for the first time, that "the administration of single, selective, significantly low, and precise therapeutic doses of inhaled THC demonstrates an analgesic effect."
"It allows patients to achieve the optimal balance between symptom relief and controlled side effects, allowing patients to regain their quality of life," the authors wrote.
To subscribe to weekend dispensarya weekly newsletter from The GrowthOp.